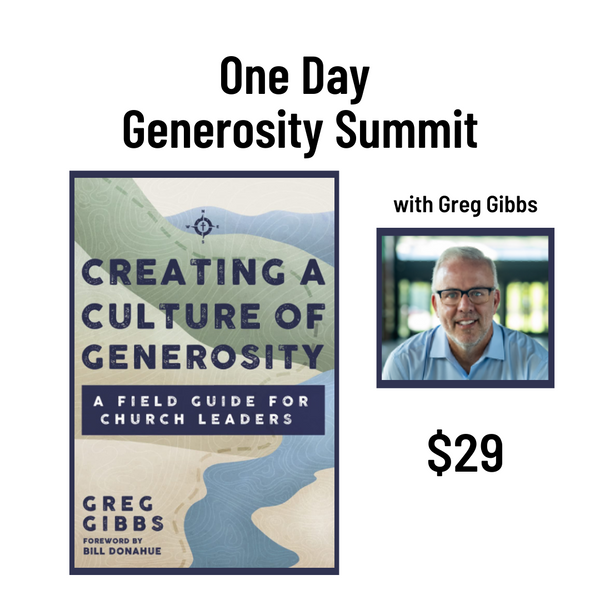 Greg Gibbs is a Senior Lead Navigator for Auxano, a Generosity Consultant, and has been coaching church leaders for decades.
In one day, he will distill the major components of his generosity system and church leaders will leave with practical tips for immediate action.
Many churches will see 10%, 15% and sometimes even 20% or more increase in giving when deploying the full Generosity Discipleship Plan that will be highlighted.
The Summit will be hosted by Church of the Valley, located at 19001 San Ramon Valley Blvd. San Ramon, CA, and will be held on Thursday, January 20, from 9:00 a.m. until 3:00 p.m.
Registration includes a copy of Greg's book, training materials, snacks, and a light lunch.
If you have questions, please contact Greg at greg@auxano.com.