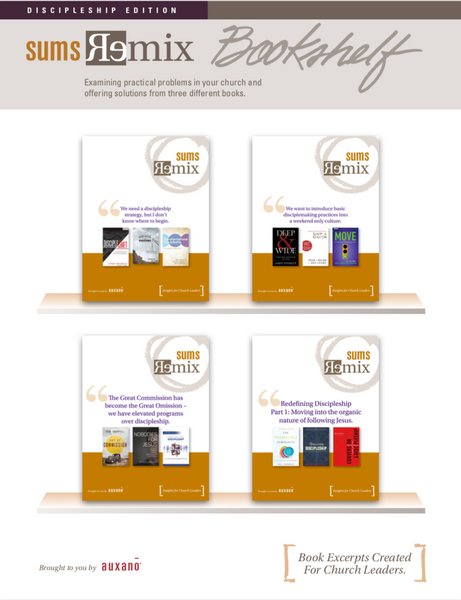 23 SUMS Remix issues on Discipleship available on one downloadable PDF, with links to download each issue.
Sample Problem Statements covered in the issues in this Bookshelf:
We know we need a discipleship strategy, but we do not know where to start.
How are you growing spiritually in order to become a disciplemaking leader?
Does your church realize that Jesus really meant that they should love their actual neighbors? Do you?
How is pastoring my cul-de-sac more significant than pastoring my church?
How can I develop a disciple-making worldview?

How can I lead my church to build community outside the walls of our building?
A single SUMS Remix Bookshelf is $30, but when you buy two or more and use the code Remix2 at check out, each Bookshelf will be $24.