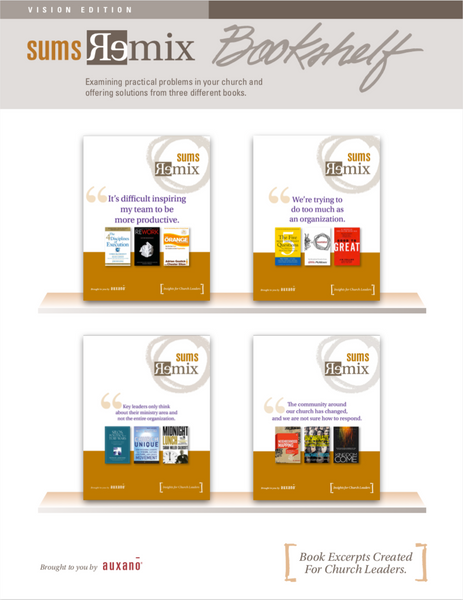 31 SUMS Remix issues on Vision available on one downloadable PDF, with links to download each issue. 
Sample Problem Statements covered in the issues in this Bookshelf:
We dream about where we have been instead of where we are going.
We are trying to do too much as an organization.
I do not see myself as a visionary communicator, and instead try to prioritize the maintenance of week-to-week ministry.
I need to grow in leading with consistent clarity.
How can we move from conversing about the importance of culture to actually constructing a healthy culture?

I am paralyzed by the present; how can I shift my focus to the future?
A single SUMS Remix Bookshelf is $30, but when you buy two or more and use the code Remix2 at check out, each Bookshelf will be $24.