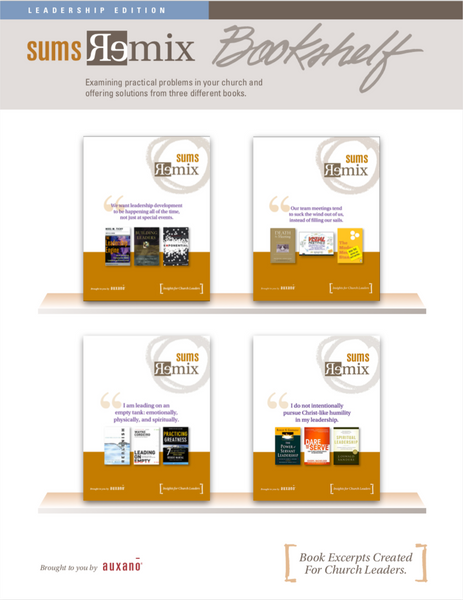 31 SUMS Remix issues on Leadership available on one downloadable PDF, with links to download each issue.
Sample Problem Statements covered in the issues in this Bookshelf:
Our team meetings suck the wind out of us, instead of filling our sails.
How does developing someone else actually develop my leadership?
How do I help my staff work together as a true team, not just a collection of individuals?
How do I get another person to rise above the daily-ness of their lives to perform beyond what anyone though was possible?
I am busy, but still feel stuck...should I change churches or change me?
How can I dream big in a small church context?
A single SUMS Remix Bookshelf is $30, but when you buy two or more and use the code Remix2 at check out, each Bookshelf will be $24.