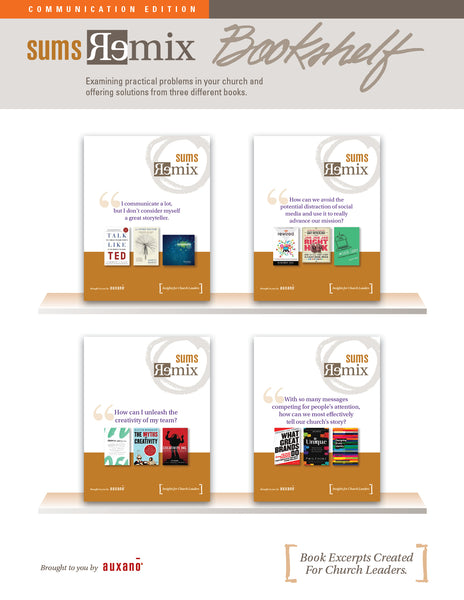 25 SUMS Remix issues on Communication available on one downloadable PDF, with links to download each issue.
Sample Problem Statements covered in the issues in this Bookshelf:
With so many messages competing for people's attention, how can we most effectively tell our church's story?
How can we more clearly communicate our unique church vision?
How can social media create communication traction instead of being a time-wasting distraction?
How do I handle communications when a crisis comes to our church?
Their eyes are glazing over again…how can I grow in my communication skills?
Are you prepared to bounce back from a crisis?
A single SUMS Remix Bookshelf is $30, but when you buy two or more and use the code Remix2 at check out, each Bookshelf will be $24.